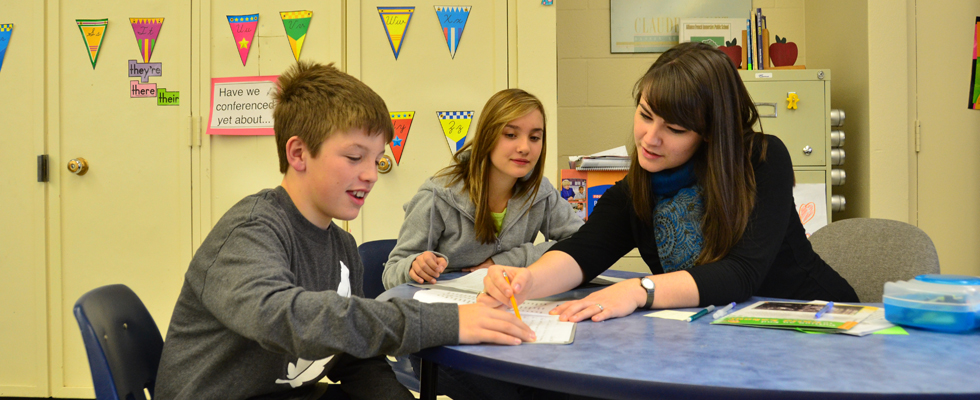 ECE
Nipissing University offers Concurrent Education in the primary/junior division. Over four years, students will work toward their Bachelor of Education and their Bachelor of Arts (Honours) in Child and Family Studies. This program is available only at the Muskoka Campus.Successful completion of a two year Early Childhood Education diploma from a recognized college with a minimum overall 3.0 GPA as well as two completed Communication/English courses with a B average is required for admission consideration.
For more information on our Concurrent Education program for ECE graduates, click here.
Applicants who have successfully completed two year Early Childhood Education diploma programs at an Ontario CAAT with a cumulative average of "B" or better can be considered for admission to Bachelor of Arts programs with advanced standing to a maximum of 30 credits.
Applicants interested in teaching can consider Nipissing's unique Orientation to Teaching (OTT) option with their degree specifically for OTT for Early Childhood Education (ECE) diploma graduates.
ECE – OTT specifies undergraduate courses that are considered useful in preparation for a career in teaching. Candidates who are admitted to Orientation to Teaching for ECE graduates and who complete their Nipissing degree, including the set of OTT courses, with a minimum 75% overall average on their best 60 credits (or equivalent) will be guaranteed admission to the Bachelor of Education degree program in the Primary/Junior Division. This offer is for the academic year immediately following their graduation with a Bachelor's degree.
Orientation to Teaching for ECE graduates is not applicable to the Junior/Intermediate and Intermediate/Senior Divisions of the Bachelor of Education program.
Interested students should contact the Office of the Registrar during their first year to ensure that they are eligible to apply to the OTT for ECE Graduates process. Such candidates interested in pursuing OTT must first be admitted to a Nipissing University degree program.
Admission to the Bachelor of Arts or other Nipissing degree programs does not guarantee acceptance to OTT for ECE Graduates.